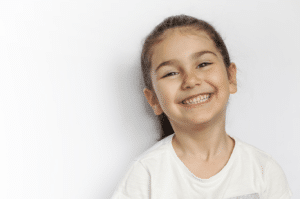 If you have crooked teeth, and you aren't happy with the situation, there is something you can do about it with a Myobrace in Princeton, NJ.
What is Myobrace?
Myobrace is an orthodontic process that was developed over two decades ago and is used by dental practitioners in over 100 countries globally. Unlike traditional methods, it does not use braces, despite being a very effective way to straighten teeth and jaws by working on the underlying muscles, which are the wart of the mouth actually causing teeth to become crooked.
What is the Myobrace process?
If you're thinking about having a Myobrace in Princeton, NJ, you'll understandably want to know what is involved in the process, so we'll take a look at that now.
The Myobrace process used dental appliances that are not fixed but can be removed. They are used to correct the oral habits that lead to poor dental development. Like traditional braces, they also apply a small amount of force to teeth in order to align them into their correct position. Typically, you will wear your Myobrace in Princeton, NJ for just one or two hours during the daytime, and then overnight, which means they are not too imposing a solution for crooked teeth.
Who is the Myobrace suitable for?
Want to know if you can get a Myobrace in Princeton, NJ? Typically, this particular dental interventional is suitable for children between the ages of 3 and 15. If you are an adult looking to fix your crooked or misaligned teeth, it is probably not the solution for you, but your children will benefit greatly from it, not only because it will correctly align their teeth, but also because they won't be required to wear a dental device 24 hours a day, and because they are unlikely to require ongoing dental alignment later in life.
What are the benefits of Myobrace?
There are a number of very significant benefits to choosing a Myobrace in Princeton, NJ including:
Tooth alignment
Better facial balance
Improved posture
Improved breathing through the nasal cavity
Retainers not required
Simply procedure
No need to wear 24/7
Healthy jaws
Montgomery Pediatric Dentistry
Montgomery Pediatric Dentistry is a pediatric dental practice established in 2014. We put children at the heart of everything we do, ensuring that they feel safe, happy, and comfortable during their time with us., including creating family-friendly office and dental treatment rooms and offering special services for children who aren't too comfortable with the dentist, or who may have special needs or behavioral challenges. Everyone is welcome here and we like to think we do a good job of helping every child improve their dental health.
Get a Myobrace in Princeton, NJ Today
If you'd like to find out more about the Myobrace in Princeton, NJ, do not hesitate to get in touch with Montgomery Pediatric Dentistry. Our expert dental team will talk you through the process, and help your child to achieve their perfect smile. Call today on (609) 454-3722.