Lip And Tongue Tie Release Surgery in Princeton
A lip and/or tongue tie release surgery is often referred to as a frenectomy. This procedure is used to correct a congenital condition in which the tongue or lip is too tight in a child's mouth, restricting oral function. A tongue or lip tie can lead to difficulty breastfeeding for an infant, or other concerns down the road such as dental, digestive, and speech problems.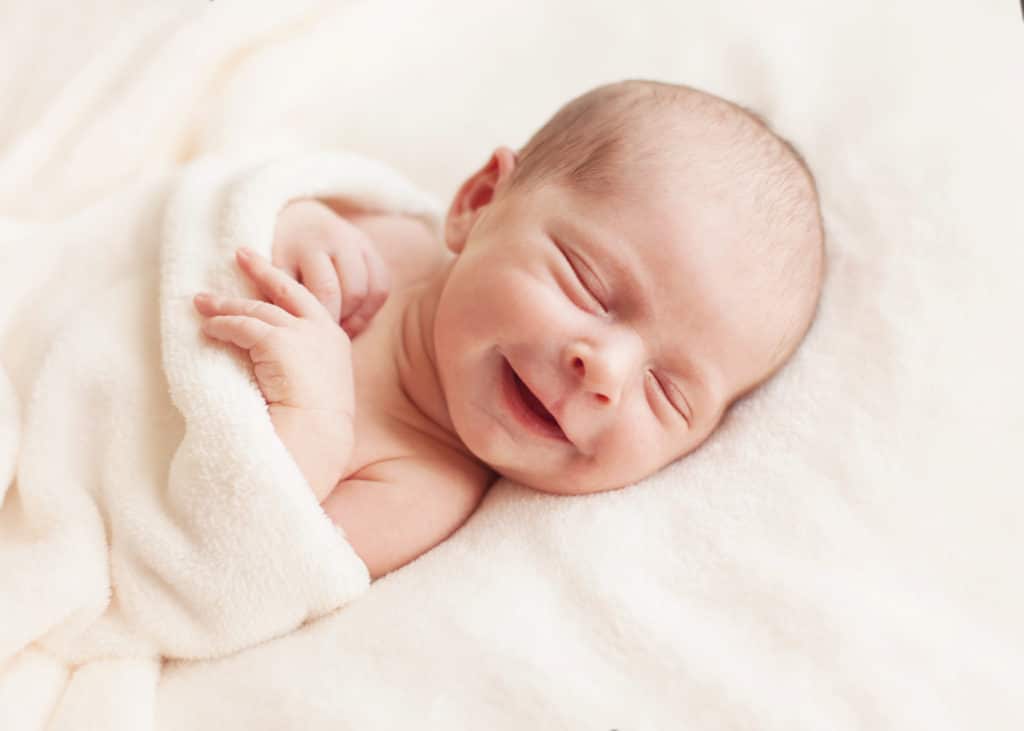 MPD Smiles offers experienced practitioners and state-of-the-art treatment in a bright, child-friendly environment. Both Dr. Russo and Dr. Ciano have completed the Academy of Laser Dentistry Certification course. Each of our dentists have taken over 40 hours of continuing education on laser dentistry and tongue-tied newborns.
In addition, Dr. Ciano participated in a lactation consultant shadowing program in Princeton Hospital's labor & delivery unit. As a mother of three, Dr. Ciano understands first-hand the breastfeeding challenges many infants and mothers face.
Does Your Child Have A Lip Or Tongue Tie?
Many children struggle with health and speech issues related to tongue ties and lip ties, but unfortunately, it's often not identified until later in life.
Tongue-ties and lip-ties are serious conditions in infants and are correlated with many oral and overall health risks. Serious health problems from untreated tongue and lip ties can extend into adulthood and present as migraines, neck pain, shoulder pain, acid reflux, and speech problems.
Breastfeeding babies usually show some or all of the following symptoms when a lip or tongue tie is present:
Little weight gain and failure to thrive
No latch or frequently broken latch while breastfeeding
Makes clicking or smacking sounds while breastfeeding
Suffers from gas, colic or acid reflux
Prolonged feeding time
Is unable to hold a pacifier in the mouth
Still unsatisfied after long feeding sessions
Excessive gumming or chewing the nipple
In older children, symptoms of a lip or tongue tie may include:
Speech issues
Mouth-breathing
Tongue-thrust
Childhood sleep apnea
Night terrors
Snoring
Difficulty eating certain textures
Difficulty using a spoon or straw
Treating Tongue Ties And Lip Ties
The frenectomy procedure may be performed as early as a few days after your baby's birth. For older children, we can perform the procedure anytime in childhood. Rather than "clipping" ties, Dr. Russo and Dr. Ciano use a LightScalpel CO2 Laser to quickly sever the tissue of the tie and cauterize the site.
To learn more about the benefits of the LightScalpel CO2 Laser, click here.

Because a laser is used, the procedure and recovery are fast and comfortable for you and your child. Benefits to using a laser instead of traditional "scissors" for this frenectomy procedure include:
Minimal to no bleeding
Extremely short treatment time (only 2-3 minutes!)
Less trauma to the child's mouth
Rapid healing and recovery
Minimal chance for the tongue or lip to re-attach
If your baby is having trouble breastfeeding or taking a bottle, they may have a tongue tie and/or a lip tie. This condition can be easily overlooked by parents, but Dr. Russo and Dr. Ciano can detect it quickly during a pediatric dental exam.
What To Expect When You And Your Child Come In For A Lip And Tongue Tie Consultation in Princeton
Our board-certified Pediatric Dentists are proud to work in a state-of-the-art pediatric dental environment. Our bright, fun office is designed to put your child at ease and accommodate any need you have as their parent.
When you and your child arrive at our office for their tongue and lip tie release surgery in Princeton, you will need to complete a questionnaire. This information will help our pediatric dentists understand the unique difficulties your child is experiencing when attempting to breastfeed, sleep, speak, etc.
Next, our staff will take you and your child back to the treatment room where our pediatric dentists will perform a thorough exam of your child's mouth. For babies, this exam is completed with the infant comfortably laying on our "surfboard" so we can completely view their oral anatomy.
After the oral examination, Dr. Russo or Dr. Ciano will discuss their findings with you, including whether they think a tongue or lip-tie release procedure should be performed. They will take as much time as you need to answer your questions and discuss your child's proposed treatment, including a comprehensive disclosure of risks and benefits.
If your child does need to have a lip or tongue-tie release surgery performed, you are welcome to stay in the room during the procedure, or to step outside if you prefer.
Your child will be swaddled (feel free to bring your own blanket or swaddle!) in order to ensure they don't move during the procedure, and gentle laser eye protection will be placed over their eyes.
The frenectomy, including before and after photos being taken, only takes 2-3 minutes. As soon as the procedure is complete, your child will be back in your arms for soothing. We encourage you to use the treatment room as long as you need to feed or comfort your baby.
The final step of the lip and tongue-tie surgical procedure is for Dr. Russo or Dr. Ciano to review post-operative care with you. We request that you schedule a follow-up appointment 1 week later for your child so that we can assess his or her healing.
Schedule Your Child's Pediatric Dental Consultation Today
The best way to determine if a lip tie or tongue tie release surgery is advisable for your child is to schedule an appointment with Montgomery Pediatric Dentistry as soon as possible. The sooner the tongue and/or lip is released, the easier it will be for your child to adapt to his or her tongue's new mobility.
Our Board-Certified Pediatric Dentists are highly trained to treat and help maintain your child's oral health from infancy through their teen years. Call our Princeton pediatric dental office to schedule your child's tongue and lip tie appointment in Princeton today!