An Alternative To Dental Insurance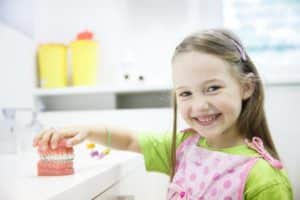 Are you looking for an affordable alternative to traditional insurance for your family? The team at Montgomery Pediatric Dentistry is dedicated to providing quality, affordable preventive dentistry for the children in your life. That's why we designed the Montgomery Pediatric Dentistry Dental Plan, a discount plan exclusive to our office.

For less than the cost of a cup of coffee per day, you can cover your child's preventive dental care!
We believe that no child should have to go without needed dental care. See below for our age based options and sign up for the MPD Dental Plan today!
What Does Membership Include And How Much Does It Cost?
Preventive services are foundational to your child's dental health. Our membership plan focuses on providing preventive services at an affordable cost. If treatment becomes necessary, enjoy a 15% discount on needed services.

No waiting periods. No deductibles. No claims to submit. And no maximums!
Two comprehensive dental exams
Two routine cleanings
Two fluoride treatments
Any necessary X-rays (including for emergencies!)
Two emergency exams
15% discount on needed services
Our program cost is age-dependent. You must remain a member in good standing by keeping your dues current. Enjoy annual savings of up to $875 a year!

Frequently Asked Questions
Is this an insurance plan?
No. This is not an insurance plan. Rather, it is a discount plan that is EXCLUSIVE to our office.
Does it work with my existing insurance plan?
Yes, for those who are looking for additional benefits or coverage, this is a good supplement. Unlike insurance plans, our MPD Dental Plan does not have a waiting period or a maximum, and there are no strict frequency guidelines.
Can I use this in other dental offices or with other health care providers?
No. This membership is for our office exclusively.
Get Your Child the Care They Need
Call Montgomery Pediatric Dentistry today to learn more about becoming enrolled in our exclusive MPD Dental Plan. Our alternative to traditional insurance can save your family up to $875 a year!